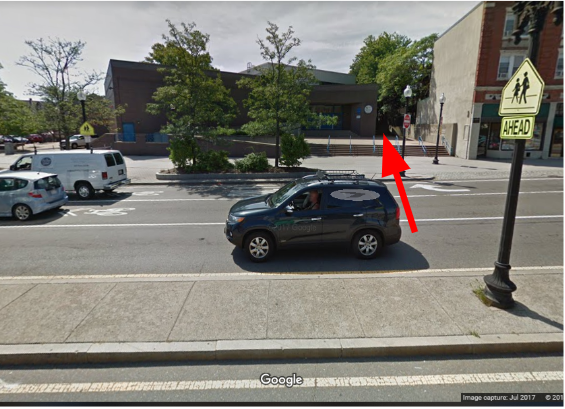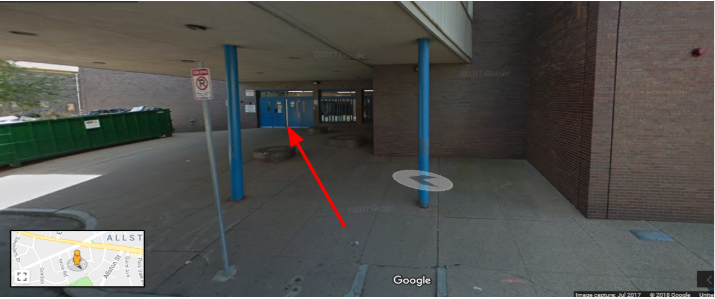 Classes are held every Saturday from 1:00-3:00. Classes are located at the Jackson Mann Community Center in Allston Ma.
Classes can consist of a mixture of 4 parts.
Kihon: Learning the basics of techniques of how to properly punch, block, and kick.
Goshin-justu: Working with a partner to safely practice effective self-defense.
Kata: (also called forms) A traditional prearranged pattern of movements that simulate a fight.
Kumite- sparring, either free sparing or prearranged.
There is free parking available and can also be reached by taking the 51, 57, 64, or 66 bus lines. It is also a 7 minute walk from the Allston St stop on the B Green Line.
Directions: From the front of the building, walk around the front stairs and go down the little walkway (RED ARROW) leading to the rear building. Cross over Armington St and enter through the blue doors. Once inside go to the right towards the gym. Right before you enter the gym take a left and go through the double doors. The dojo is the first room on the right.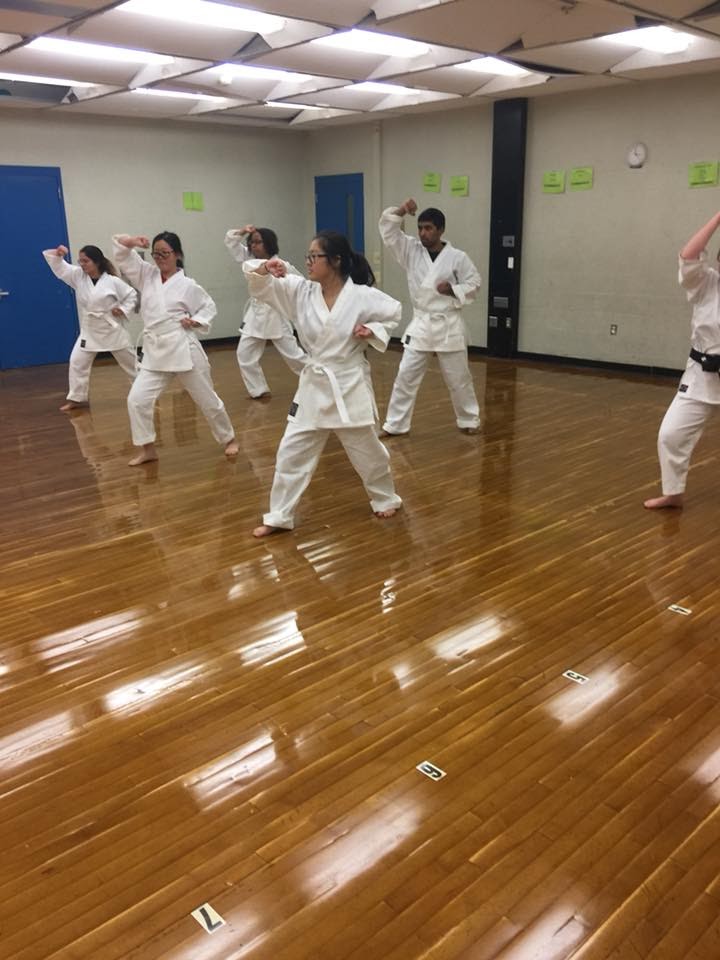 Contact Form
We appreciate your effort and time, please  fill in the following